The Bois-du-Luc mining site – La Louvière
La Louvière
Welcome
back to the map
The Bois-du-Luc colliery and company town in Houdeng-Aimeries – La Louvière
UNESCO World Heritage
Saving the glazed arcade
The Bois-du-Luc mining site was operated by the Société des charbonnages de Bois-du-Luc between 1685 and 1973. It is one of the last-remaining examples of an industrial village from the beginning of the industrial age in north-western Europe.
The site, which covers several hectares, includes places of work (industrial buildings, offices, workshops, etc.), housing and community facilities (schools, a church, etc.). Within this vast complex, the area bounded by the St-Emmanuel pit, the offices and annex buildings arranged around the courtyard belongs to the Wallonia Region.
One of the four Major Mining Sites of Wallonia, the Bois-du-Luc colliery has held UNESCO World Heritage status since 2012.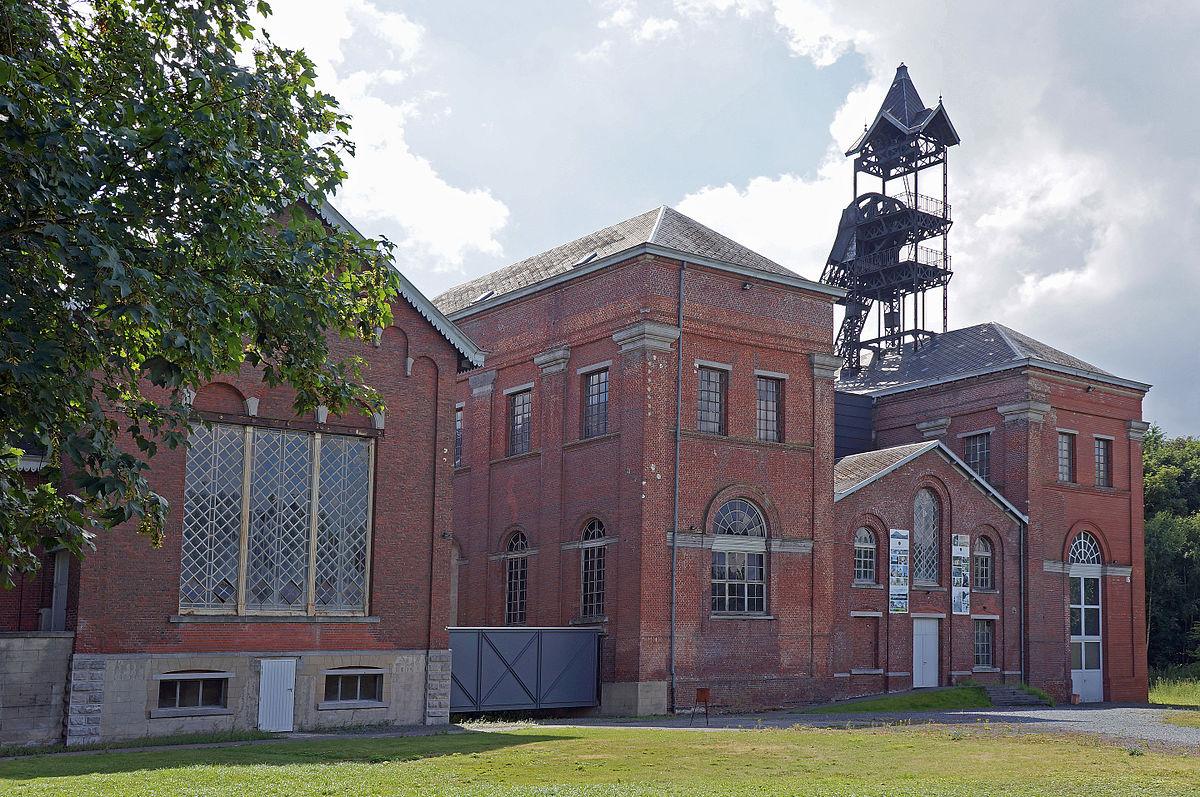 Preserving a World Heritage site
Since 2006, the Wallonia Heritage Institute (which becomes the Wallonia Heritage Agency) has carried out project management duties on behalf of the site's owner, the Wallonia Region. The Bois-du-Luc site had not been properly maintained for many years. Over the last ten years, the Wallonia Heritage Institute has already completed a number of projects to reinforce and secure the site and bring it into compliance. A number of buildings have now had their roofs restored. The Wallonia Region has already invested almost $2,800,000.
Due to its size and complexity, the site still needs a great deal of investment to protect the features which earned it World Heritage status and to provide a better experience for visitors and a better working environment for the Bois-du-Luc Ecomuseum staff who run it as a tourist attraction.
Estimate of costs
The most urgent tasks are the restoration of the metal structures and roofs of the old workshops and warehouses and the restoration of the headframe and all the roofing on the electricity substation, the old ventilator and the history room. The superb glazed arcade, which is supported by cast iron columns and runs the length of the office wing, and the exterior woodwork of the old offices are also in need of restoration. This work will require further investment to the tune of almost $12,000,000.
Fundraising
The AWaP (Wallonia Heritage Agency) is seeking funding to restore the remarkable 70-metre-long (230 ft.) glazed arcade with its period cast iron framework and the external woodwork of the offices along its length. The cost of this work is estimated at $940,000.
Features forming the listed architectural ensemble
Les Carrés or Bosquet-ville company town; the Parc du Quinconce; the industrial buildings of the Saint Emmanuel head office; the converted offices and workshops; the old people's home; the hospital; the parish church of Sainte Barbe; the schools; the butcher's shop; the bandstand; the old manager's house and the houses numbered 1 to 131 on the Rue Bois-du-Luc.
Contact :
Wallonia Heritage Agency – Yannic Ann Sarre
yannic.sarre@awap.be
+32 81 654 149